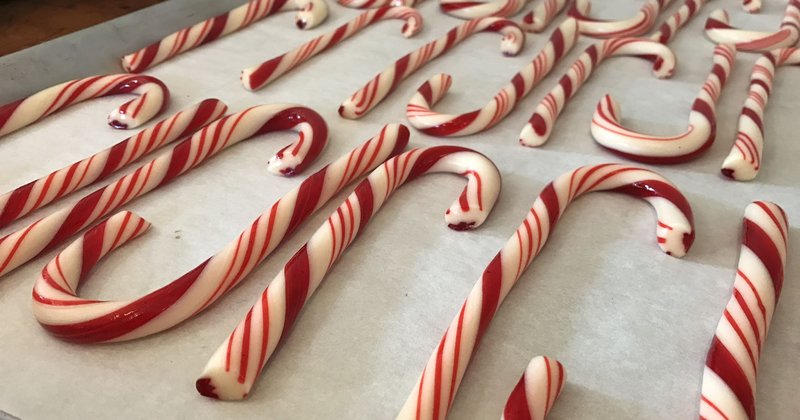 We will be offering candy cane tours starting Friday November 10th! Watch and participate in the fun traditional candy cane making process that has remained the same for the past 105 years. The cost of attending the tour is just $3 per person. This includes the unforgettable experience and your very own handmade candy cane.
Open tours begin November 10th and end December 23rd on the days & times listed below.
Fridays 6:00 p.m.- 8:00 p.m.
Saturdays 12:00 p.m.- 6:00 p.m.
Sundays 12:00 p.m.- 6:00 p.m.
We also offer scheduled private candy cane tours for groups of 12 or more starting Tuesday November 14th. Currently, we are booking Tuesdays and Fridays 10:30-1:30. If you would like to book a private tour, please contact us at (765)742-4441. Pricing options are listed below.
(TIERS ARE FOR PRIVATE TOURS ONLY)
Tier 1 tour: tour & candy cane / $3 per person
Tier 2 tour: tour, candy cane, hot cocoa, & cookie / $5 per person
Tier 3 tour: tour, candy cane, & lunch / $8 per person
Tier 3 lunch includes a small drink and a sandwich basket with chips.
Book your tour today!